So the LA Times continued to report on the HFPA, including the fallout from their original pieces earlier this week. Yesterday, they covered internal emails which blamed part of the problem on their own bylaws (sure) as well as former HFPA President Meher Tatna who said the group hadn't had a black member for at least 20 years. It's a mess and one that will take a huge amount of work on the HFPA's part to start to fix and how they will address it tonight is to be seen but it will for sure be a part of the speeches.
Amanda Seyfried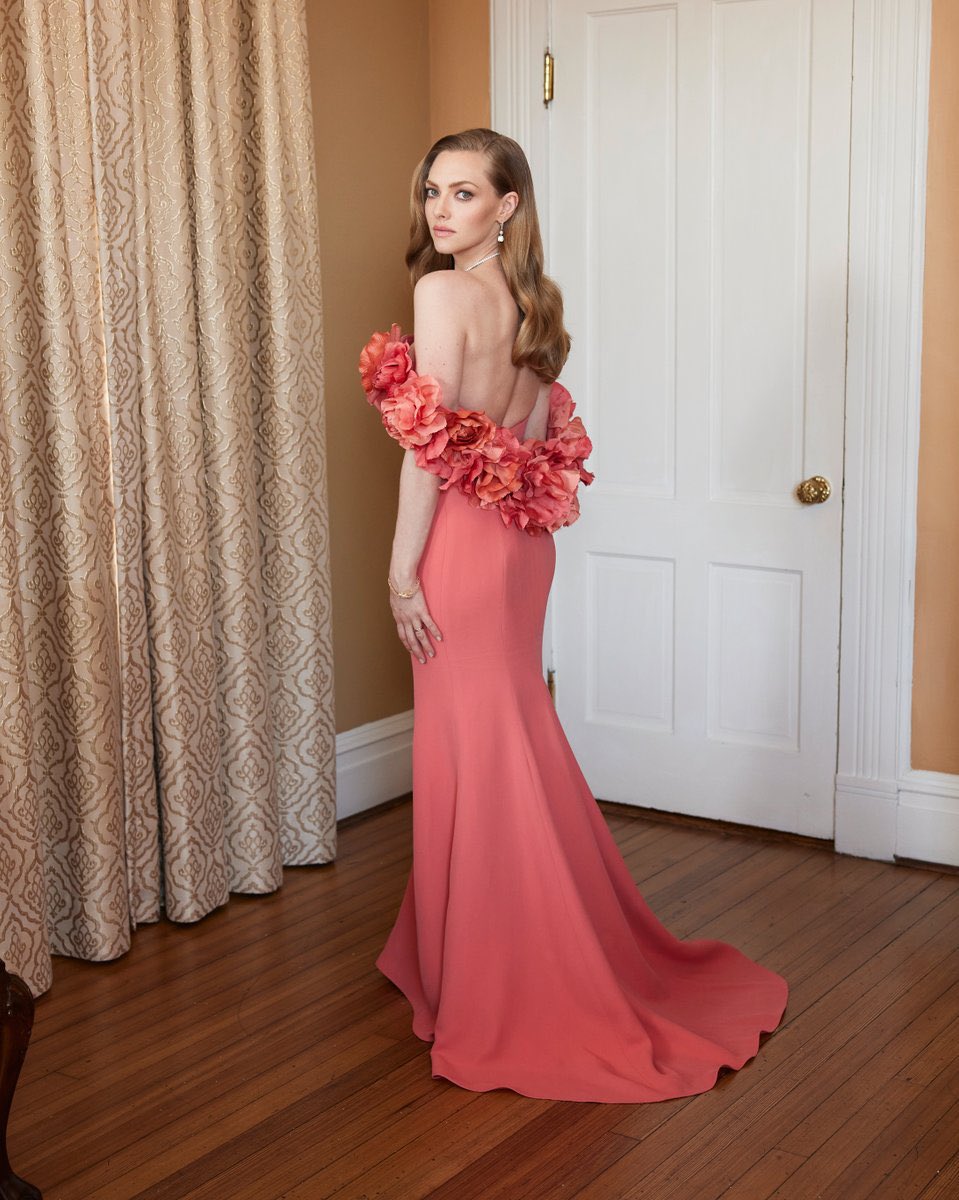 And you thought the flower crown was persona non grata didn't you? Well it turns out, it looks pretty magnificent if you wear if just below your shoulders. Joking asking, Karen from Mean Girls looks utterly wonderful in this Oscar De La Renta number.
What started out as a strange season for awards-aiming fare has ultimately turned into a rather normal one with the standard mixture of biopics and issues-led films dominating. As ever the HFPA has some made some car crash decisions with their nominees this year (Sia's deeply offensive autism musical Music nabbing two nods is among the most egregious mis-steps) making their thought process as messy and hard to predict as usual but here with his idea on who will triumph tonight is Peter Bradshaw:
Jared Leto wears a jumper
As far as we understand it (but this semi WFH semi socially distant red carpet is confusing), this snap reveals Jared Leto's wfh red carpet outfit. Wow. This is a man that went to the Met Ball holding a replica of his own head (by Gucci) a few years ago. Here he stands by a window and wears a nice rollneck jumper. He's changed. Also: balayage!
Updated

Andra Day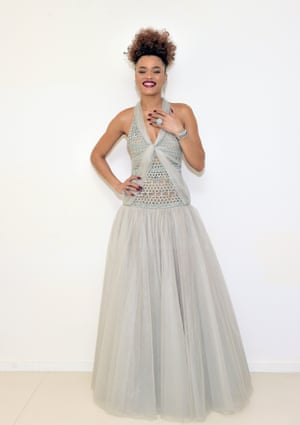 Andra Day who is nominated for her visceral performance playing Lady Day in Lee Daniels excellent The United States Vs Billie Holiday is wearing a beautiful Chanel dress tonight. "I call Chanel 'Channellliqua'," she told Drew Barrymore (Day previously wore the fashion label at 2020's Soul Train awards). "I'm saving Prada for another event." Maybe one that rhymes with "Foskers"? The gown is from the SS21 Couture collection. Creative director Virginie Viard's collection had a celebratory theme and some design flourishes that were directly inspired by Coco Chanel's own craftsmanship. It's a perfect choice not only because it references the 1930's, when Holliday was gaining popularity, but also because it's a dress of two halves. The top says: classical elegance and the top half is more playful. Appropriate for the duality within Holliday herself.
Updated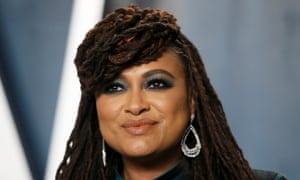 The understandable outrage over the LA Times expose and the fact that there isn't a single black member in the HFPA has been rumbling on, prompting input from Time's Up who created a graphic that has since been shared by celebrities including Kerry Washington, Amy Svhumer Jennifer Aniston and Sterling K Brown.
Grey's Anatomy star Ellen Pompeo also wrote an open letter on Instagram. "Let's show our black colleagues that we care and are willing to do the work to right the wrongs we have created," she wrote. "Now is not a time to be silent. We have a real action item here let's get it done."
Ava DuVernay expressed surprise that people are expressing surprise over the lack of diversity (it's not exactly been a secret for a long time) while the HFPA will reportedly address the problem during the ceremony tonight. Let's see how far they take it.
Josh O'Connor
What's confusing about this year's Golden Globes red carpet is: it's only a red carpet for the presenters. For the nominees this is a wfh situation, so here's Josh O'Conner – the man who made Prince Charles briefly fanciable – standing in front of some curtains. He looks incredibly dapper in a Byronic kind of way in this Loewe suit. He is able to wear cream trousers, too, which is one of the advantages of being home near some Vanish and a washing machine.
This year, and try not to get too upset about this, gifting suites have been forced out of expensive hotel suites and onto the street outside of expensive hotels instead.
The strange, here's some soap and a luxury cruise ship vacation, ritual that sees rich stars get given stuff they could otherwise afford, was made even stranger this year. Buuuuut to make the practice slightly less gross this year, 10 first responders have also been given some swag. Included this year is an active $149 bluetooth mask (?) as well as, for some, a trip to Bali.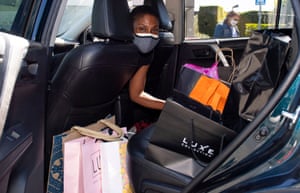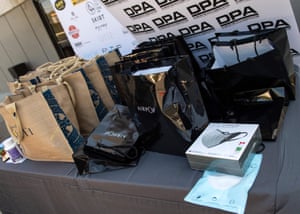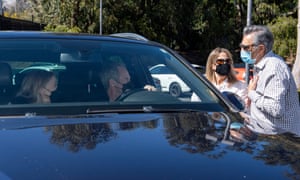 Often downgraded as the lesser half of the night, it's easy to forget that the Globes is also a celebration of the small screen, something that's become a standard joke at this stage (Fey and Poehler will almost certainly reference it at some point).
But this year more than ever, we've watched a ton more shows than we have movies so perhaps that's about to change? Here's Adrian Horton bravely guessing who and what might come out on top: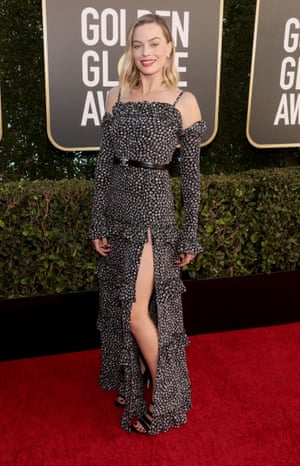 Greetings from the fashion team! Hannah Marriott and Priya Elan here, blowing the dust off our critical faculties, as it has been a while since we had a red carpet to appraise. Let's start with presenter Margot Robbie, in tiered and belted Chanel – look 3 from the spring/summer 21 catwalk, I believe. She looks great. Personally I am just happy to have an outfit to look at that is not my own sweatpants.
The past few years have seen divisive discussion around whether an awards show host is even necessary anymore. Recent examples – Ricky Gervais, James Corden, Jimmy Kimmel – haven't exactly inspired us to want anything more than a robot announcing winners but when trying to recall the last great example, Tina Fey and Amy Poehler stand out far from the rest.
The pair have hosted three times before, managing to be sharp without being too mean, deftly skewering both the industry as well the Globes itself and as eye-rolling as a lot of tonight may be, they should provide us with some worthwhile moments.
Here's a reminder of their best: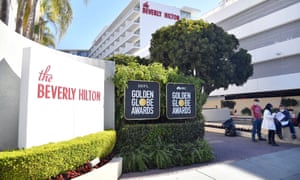 Talk of the town for the last week or so has been the fallout from the LA Times's damaging investigation into the makeup and practices of the Hollywood Foreign Press Association.
The group of 87 international journalists has long been ridiculed by the industry for being a small and questionable yet strangely influential cabal, plagued by rumours of bribery and accused of opting for the allure of star power over the recognition of genuine talent. By this stage, anyone switching on the Globes and expecting a fair and balanced review of the last year is high on something but these recent reveals have uncovered more alleged corruption and issues than any of us were aware of.
Here are some of the key findings:
Out of the 87 members, not a single one is black
The HFPA is a non-profit organisation yet in the last fiscal year, members reportedly collected nearly $2m in payments from the group, something that could lead to trouble with the IRS
More than 30 members were flown to Paris to promote the show Emily in Paris and were treated to a luxury stay (the show ended up with two nominations)
Many of the members write for obscure outlets and publicists are reportedly forced to work with them out of fear of being punished by the HFPA at large
Members include a wealthy socialite and a bodybuilder-turned-actor
Members have also been disciplined for selling freebies sent by publicists as well as tickets to the ceremony itself
Going for gold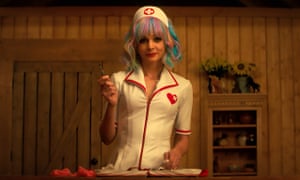 Arriving almost two months later than usual, this year's Golden Globes ceremony is about to kick off a strange awards season with controversy, confusion and a refreshing amount of unpredictability.
It tends to be the looser, drunker, sillier awards show of the year with hosts and presenters taking it about as seriously as we should. Tonight shall be an even weirder one than usual: the hosts, Amy Poehler and Tina Fey (praise be), and presenters will be in person on the east and west coasts while all nominees will be at home. It sort of kind of worked for the Emmys last year, even with a less surer emcee, and almost a year into the pandemic, things should technically be slickly handled tonight, everyone a lot more confident with the intricacies of virtual life.
Predicted winners include Carey Mulligan, the late Chadwick Boseman and a least one person from The Crown, but success will come with a shadow. For years many of us have known that the Hollywood Foreign Press Association, a strange group of 87 tenuously labelled journalists, have been a bit of a joke, doling out awards to undeserving winners, more impressed with celebrity than talent, but a recent Los Angeles Times expose has shown us an even darker side (more on that later).
It'll be interesting to see how Fey and Poehler handle this tonight, if at all, but the increased scrutiny will add an edge to the evening for sure. Stick with us for what passes as a red carpet in 2021, all of the many winners, the easily chopped off at-home speeches and any further controversy that arises. It'll be a unique one.
Updated