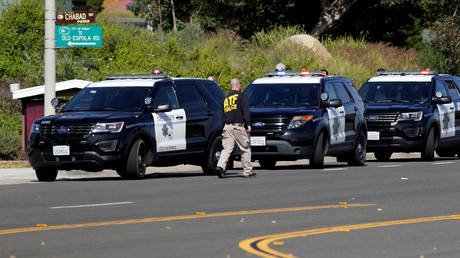 At least eight people were hit by a car in an underpass at the San Diego City College in California on Monday, local police have said. Firefighters and ambulance crews are at the scene.
Three people are reported to have been seriously injured in the incident, but no fatalities have been announced.
Two chaplains are on-site, as well as several medics and around 60 firefighters, according to San Diego Fire-Rescue.
The incident was reported just after 9am local time at the 1400 block of B Street in a tunnel that runs under the college.
DETAILS TO FOLLOW